From 11 November all staff entering a care home need to be vaccinated unless exempt.
The government has announced that from 11 November 2021, all members of staff working or volunteering in a care home will need to have received both doses of the COVID-19 vaccination unless exempt.
Timeline for implementation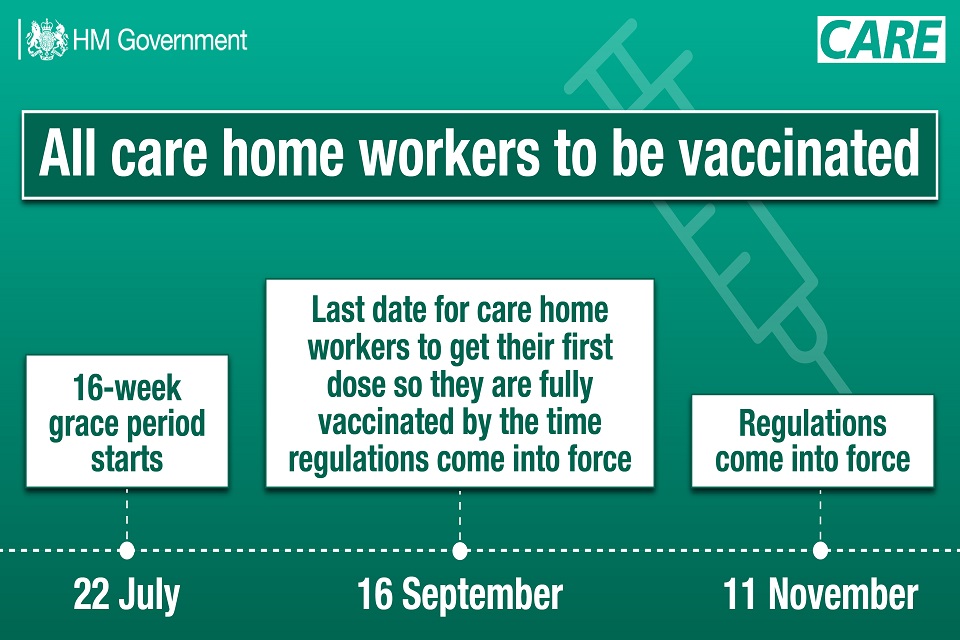 Key dates to bear in mind are:
22 July (this is when the grace period starts)
16 September (last date for care home workers to get their first dose so they are fully vaccinated by the time the regulations come into force)
11 November (regulations come into force)
From a GRI perspective, we will be managing compliance through candidate compliance items on e-tips® and reaching out to agencies to determine the current vaccine status of their agency workforce over the coming weeks.